Forging a connection and an actual relationship with my clients is something I strive for. I'd rather turn down a client that isn't a perfect fit than attempt to mash another line on my resume and earn an easy check. I prefer projects where I can distill my passion. I'm a shy person by nature and my favorite thing is winter, so let's go ahead and break the ice. Here are a few facts about me.
I'M OBSESSED WITH CUSTOMER SERVICE…
…thanks to my first 'professional' job working for a family-owned toy store called The Tutoring Toy in Salt Lake City, Utah. For two years I worked alongside owners, Bill & Diane Sartain, learning how important it is to treat every single customer with respect, kindness, and love.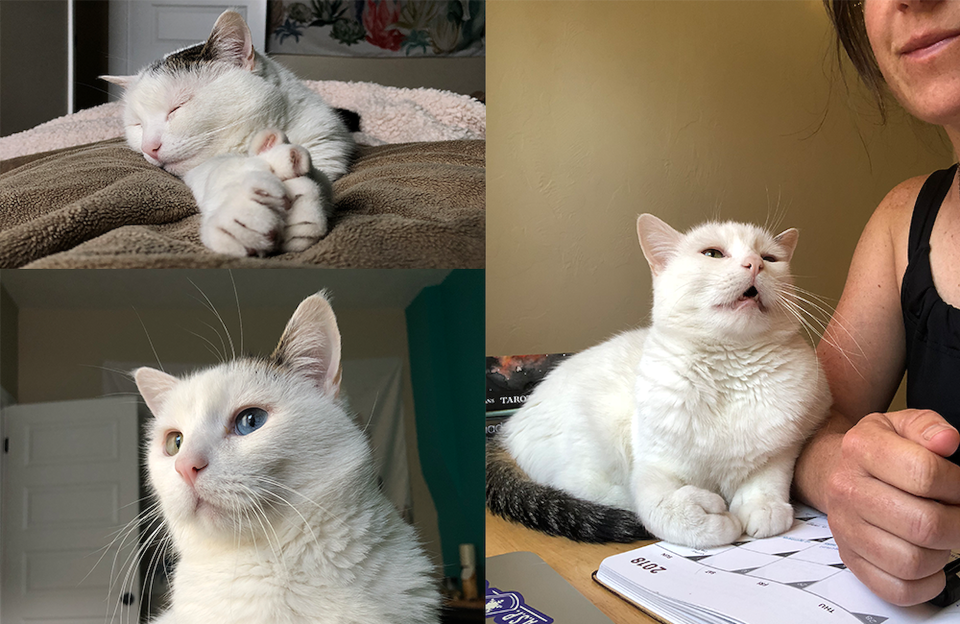 I'M A CAT PERSON. MEET DARWIN.
I am proud mum to a 22-toed feline named Darwin. He has a set of lengthy extra toes (essentially opposable thumbs) on his front paws, a polydactyl wonder. Sometimes I sing to him and call him Mr. Twinkle Toes. Darwin is also afflicted with heterochromia, meaning he has two different colored pupils: one green eye and one blue eye. This little weirdo stole my heart when I saw his picture posted to the Humane Society's Instagram page. If you are interested in his antics, you can check him out at @meetdarwin on Instagram.
I LIKE READING.
A book worm by nature, I hold library cards in 4 different county library systems. I just recently finished my 100th book on the BBC's Big Read list. It was a colossal undertaking, but I doubt I'll complete another task so seemingly impossible to tackle. With enough perseverance, big jobs can be hammered out. Heck, even finishing James Joyce's Ulysses is something I could get braggadocious around. Click HERE if you want to read my book report.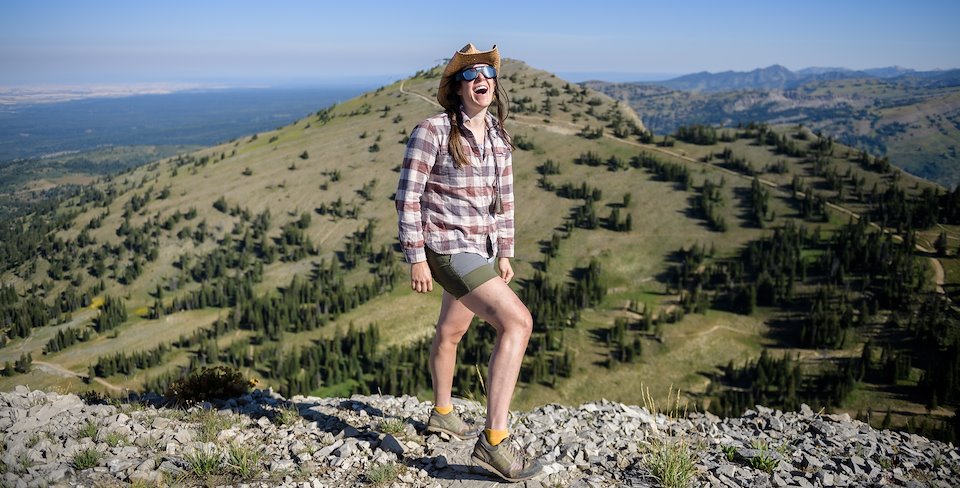 I'M A WANNABE UMBRAPHILE.
The Great American Eclipse was a life-changing event. Hiking to the top of Peaked Mountain at Grand Targhee Resort offered a premiere view of the astrological wonder unfolding above the silhouette of the Teton range. Though words can't really capture the raw emotion of this happening, I have plans to write about it soon.
WHAT DO I WANT TO BE WHEN I GROW UP?
I mean…seems like I had my shit figured out from a tender age.
(Refer to kindergarten project above.)

FAVORITE PLACE TO SKI.
I'm not sure I can choose. Nope. I can't. Snowbird and Alta. My dad worked in the medical clinic at the base of Snowbird for 25 years and my sister and I had free reign on the mountain from dawn till dusk. I've skied Snowbird my whole life and have yet to explore every facet of this mysterious hunk of granite. For a video I produced for POWDER about Snowbird, click HERE.
Alta has a special place in my heart because my mom spent much of her adulthood there skiing around in gaiters and jeans. Those were the glory days when season passes were won by lottery and skiing powder required skill rather than a pair of rockered skis. There is a special essence about the landscape of Alta. It's a vibe that remains true to the heart and soul of skiing. You can't describe it, you simply have to ski it.
PIONEER STOCK I AM.
I'm a 5th generation Utahan. The ancestors on my mother's side were of hardy pioneer stock, crossing the Great Plains with simple handcarts. Whenever I'm having a bad day or facing a challenge, I like to think back to my pioneering relatives and remember that at least I am not being trailed by wolves, I have food, and I'm not overly concerned about contracting scarlet fever.
It's S-C-I-E-N-C-E!
I graduated with a Bachelor of Science in biology from the University of Puget Sound in Tacoma, Washington. I earned my cap and gown in concert with the great economic downfall of 2008, making the post-graduation job search a bit daunting. Rather than put my newly minted degree to use, I worked odd jobs and decided to make the most of winter until the economy picked back up. In this process, I realized I'd rather live to work rather than work to live. My biology degree trained me in the arts of technical writing and I am grateful for the opportunity to have honed critical thinking skills, which are quite useful in this epoch.
I LIKE TO TRAVEL. But who doesn't? My style of traveling is venturing beyond the beaten path. A tour group is an anathema to me. In traveling, as in skiing, I prefer to find myself off piste. Heading to Maui anytime soon? Click HERE for my Maui hit list. For traveling, the weirder the better!
I'm currently pursuing more freelance work in travel writing.