Since October of 2016 I have been working for a nonprofit organization, the International Freeskiers & Snowboarders Association, or IFSA. The IFSA, in partnership with the Freeride World Tour, is the governing body for competitive Freeride skiing and snowboarding events in Canada, South America, and the US. As with most nonprofits, there are a multitude of tasks and a dearth of time, energy, and bandwidth to tackle them all. The IFSA is run by a volunteer Board of Directors, myself, and just one other employee, who is also part-time.
It can be difficult and hectic at times, but the community I've found within the Freeride world makes the job and the accompanying lifestyle of travel and skiing well worth the toil. I wear many hats at the IFSA, but luckily my beanie collection is large and I love to wear them all. To get a sense of what I do for the IFSA…keep reading!
Daily tasks include but are not limited to:
· Emails. Lots and lots of emails, up to 100+ daily during peak times
· Coordinating an event calendar of 95+ Freeride events
· Uploading and syncing points earned by athletes to our ranking database in real time
· All social media, marketing efforts, and email campaigns
· All press releases and relevant community updates
· Maintaining a library of all photo and video assets
· Supporting, serving, and answering the questions of 3200+ athletes
· Launching and managing athlete and coach memberships
· Supporting over 500 Freeride coaches and 100+ Freeride teams and clubs
· General website maintenance and ensuring accuracy of over 100 event pages
· Poorly attempting to master HTML code and ensuant swearing at considerable volume
· Providing constant support to our 55+ mountain hosts
· Facilitating monthly Board of Director meetings & recording minutes
· Securing avalanche educational programming for athletes via strategic partnerships
· Managing and maintaining event registration for 60+ junior Freeride events
· Attending a handful of Freeride events to provide support and social media activation
· Taking photographs (action and lifestyle) at selected events
PROUDEST IFSA ACCOMPLISHMENTS
Since joining the IFSA in October of 2016, these are some of my biggest milestones:
· Massive Rule/Handbook Update
Organizing, compiling, updating, writing, and editing over 100 pages of material that comprise our four separate handbooks that govern competitive Freeride. For the 2019 season, all four of our handbooks required complete reworking to better align with the handbooks and documentation of the Freeride World Tour. This project comprised literally thousands of details and I was tasked with project management, coordination, workflow, and managing the voting process and documentation of rule changes by our 10-member Board of Directors.
If you adore reading handbooks, (and I know you do) you can check them out here.
Check out the @ifsafreeriders Instagram account
· Social Media Growth
Time and resources are limited in nonprofit work. Despite the challenges with funding and bandwidth, it's important to me to maintain a solid presence on social media to support our athletes and elevate their accomplishments. I've chosen to focus our effort on the Instagram platform. The social media strategy for IFSA solely relies on organic reach since we have not allocated budget to advertising or post boosting.
Since I took over social media management for the IFSA in October of 2016:
· Instagram growth has exceeded a 379% follower increase with 8,000 followers and impressive engagement rates. Check out our Instagram Account!
· Coined the hashtag #ThisIsFreeride, which has also been adopted by The Freeride World Tour. Starting from 0, this hashtag has captured the enthusiasm of our community with over 10,800 photos tagged since November 2016.
· Our Facebook audience has increased by 47% since November of 2016. Facebook is primarily a way for us to keep parents and athletes informed and where we share event results.
· In 2019, our focus will shift toward producing video content. We've already grown our YouTube follower count from 8 to over 300 and we're forging strategic partnerships with brands, mountain hosts, Freeride World Tour partners, and athletes to elevate Freeride and bring our sport to a wider audience. Check out our YouTube Account.
· Email Campaign Strategy
I believe in stunning emails. I refuse to send an email campaign that isn't visually interesting with compelling and relevant content.
· I've sent 95 email campaigns to our Junior/Parent email list since October 2016 with an average open rate of: 37%.
· I've sent 55 email campaigns to our Freeride World Qualifier Adult Athlete email list since October of 2016 with an average open rate of: 24%.
· CLICK HERE to see an example.
· Teton Gravity Research Grom Comp
Each year, in April, Teton Gravity Research kicks off their annual Grom Comp.
Anyone under the age of 18 may submit their best ski or snowboard footage to win the ultimate honor and sick prizes as TGR's grom of choice.
The community of junior athletes involved in the IFSA encompasses some of the best and most talented riders across the globe. With gusto, the IFSA supports this contest and I fire off a mountain of email, social, and PR campaigns to garner participation in the contest and support TGR. This effort definitely pays off, as IFSA athletes have won the Grom Comp the last two years!
· 2017 Grom Comp Winner, IFSA athlete Max Meza
· 2018 Male Grom Comp Winner, IFSA athlete Marcus Goguen
· 2018 Female Grom Comp Winner, IFSA athlete Finley Good
· Junior Registration Platform Launch
Beginning in October of 2016, I helped the IFSA onboard a new registration platform to accommodate the rapidly swelling demand for event registration amongst our junior athletes. Countless hours were spent alongside The Driven to optimize and customize a registration portal for our Freeride events. The timeline was short and the deadlines were looming and we were faced with a great deal of challenges in the beginning. We had to devise a system that wouldn't crash in the face of overwhelming demand (our Snowbird Junior Regional event sold out in less than 20 seconds online).
Over the last 2 years, I've worked very closely with The Driven's project manager and their engineering support team in India to deliver a stellar product and registration experience for our coaches and junior athletes. I continue to work with the team to implement improvements and customization to the IFSA registration experience and I'm very proud of the huge amount of progress we've made.
· Media Production
I'll often travel to IFSA events near and far to provide both support and social media coverage. The athletes enjoy seeing content from events they have attended and we've had excellent results using Instagram LIVE and Stories. Here are a few highlights:
· Thanks to heroic fundraising efforts in fall 2018 by our Board of Directors, we had a little money to burn on media production for the 2018-2019 season. I hired two videographers to compile edits and live event playbacks to determine which format of content most resonated with our athletes. Below is an example from videographer Shaffer Nickel of HereIAmCreative.
· To any event I travel to, I take my Sony Alpha 6000 to help capture the action. Click here to see a photo album I compiled from a FWQ Adult event at Sugarbush in Vermont in March of 2017.
· Instagram Stories have been a great way for the IFSA to connect with our Freeride community. We can provide a fun, engaging, behind the scenes look at our events that is easy to access. Click here for a peek at the coverage I crafted for our 2018 Junior Championship at Snowbird Ski Resort in Utah.
· Strategic Partnerships
As a nonprofit, the IFSA needs critical support from various organizations, partners, and sponsors. A priority for us is to secure resources and forge relationships that will help us with funding and execution on our goals for media/video production, content distribution, and backcountry/avalanche education and programming.
Some relationships and partnerships I'm working on include the following brands and organizations: Teton Gravity Research, Windells Camps & Academy, ROMP skis, Outside TV, and the IKON Pass.
One of my favorite partnerships has been with a local company, GearDryer. GearDryer manufactures bomber, functional, and adjustable gear drying systems that are game changers for active families with skiers and snowboarders. We set up a bank of GearDryer Freestanding 12 floor units for the 2018 IFSA Junior National competition at Snowbird. The families and athletes were so appreciative of the ability to dry their boots, goggles, gloves, mittens, and helmets over the course of a 43" storm cycle. During the awards ceremony, one lucky athlete was awarded a GearDryer to take home.
Photo by Chris Saito. An athlete wins a GearDryer at our championship event
· Favorite Snaps
In toting my camera around to events far and wide, here are a few my best shots.
Snowboard competitor blasting through fresh snow during a competition run at Snowbird, Utah
Athletes jazz each other up in the start gate at Kirkwood, CA
Sunrise from 11,000 feet at Snowbird, UT
A lone patroller completes a patrol route at Kirkwood, CA
A snowboarder illuminated by the scant light of a January morning at Snowbird, UT
Freeride World Qualifier competitors celebrate their wins at Grand Targhee, WY
A skier flashing his line at Snowbird, UT above the general public
Fresh snow on the venue
A championship junior snowboarder makes her way down the venue at Kirkwood, CA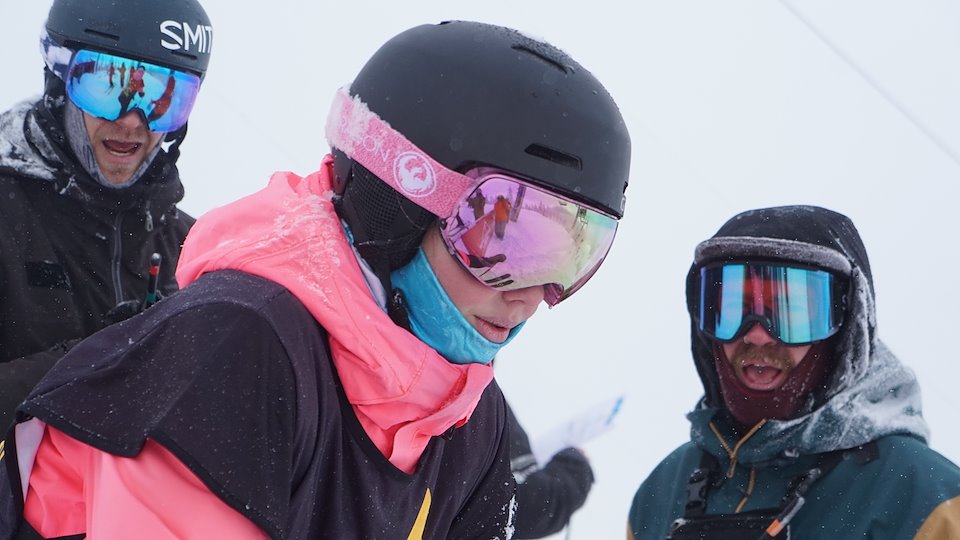 One of my favorite Freeride coaches, Derek Foose, of the Whistler Freeride Club, amps up his athlete in the start gate — 3…2…1…DROPPING!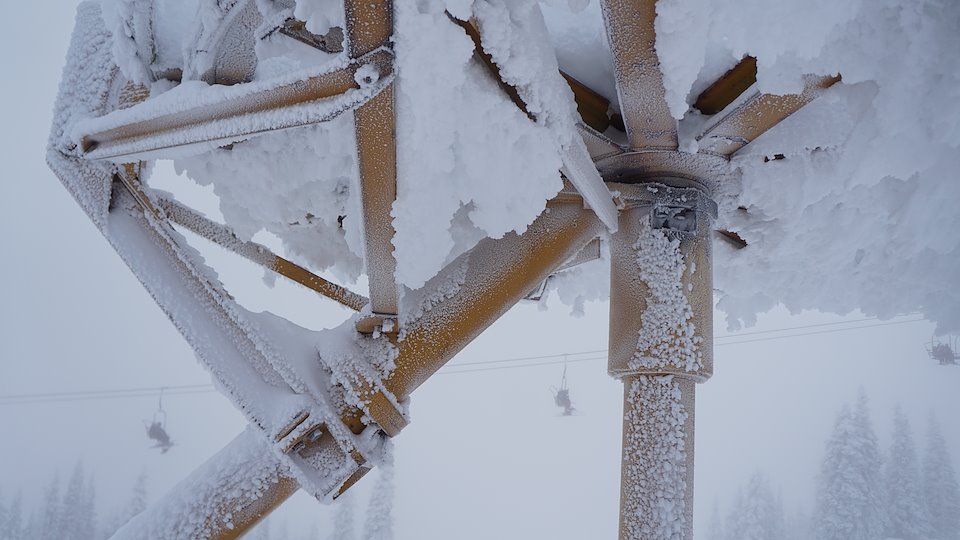 A brutally cold competition morning at RED Resort in Rossland, British Columbia.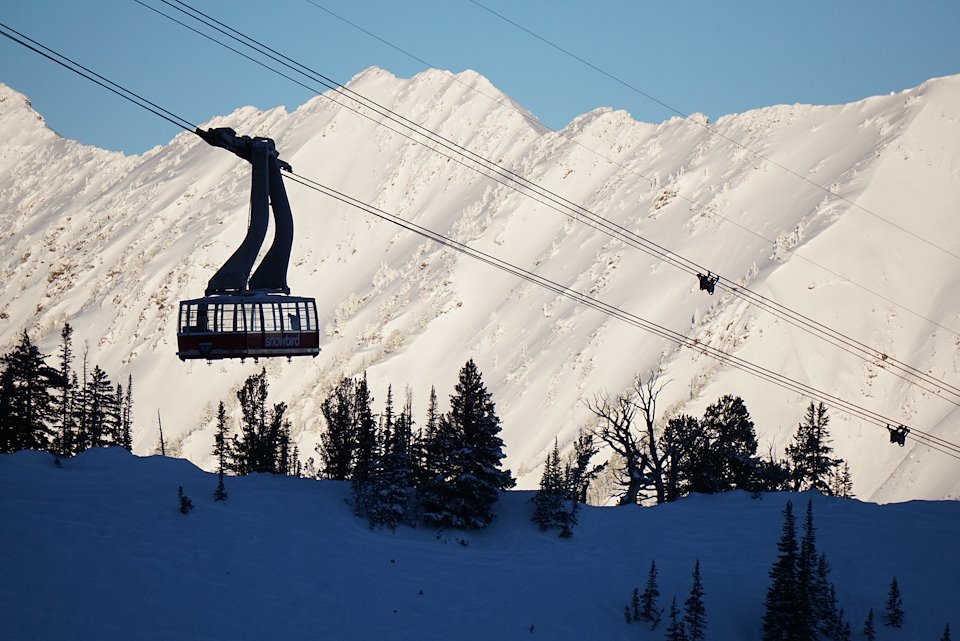 One benefit of supporting 3 annual IFSA events at Snowbird: Access to the 7:00 AM "Work Car"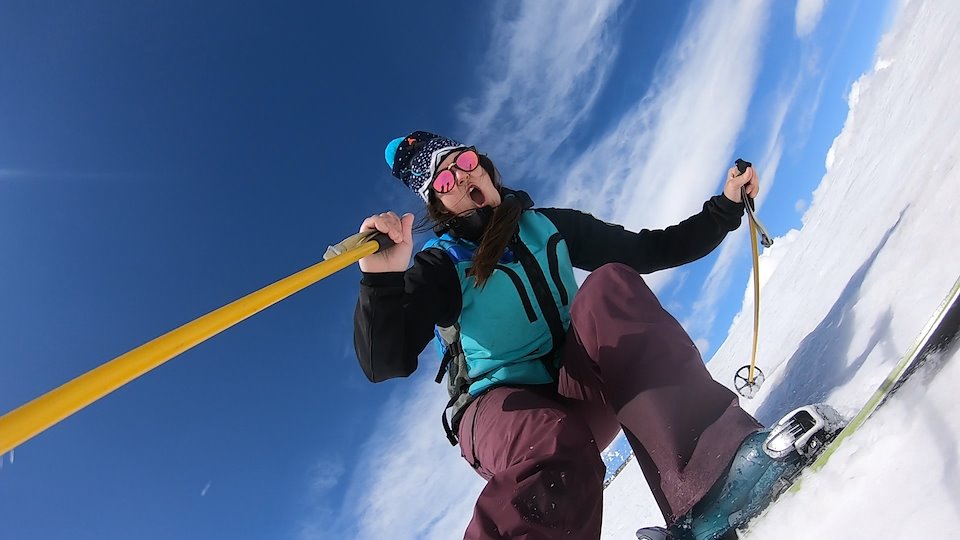 A moment of downtime between events at Beartooth Basin Summer Ski Area. I think you'd call this a skelfie (ski selfie).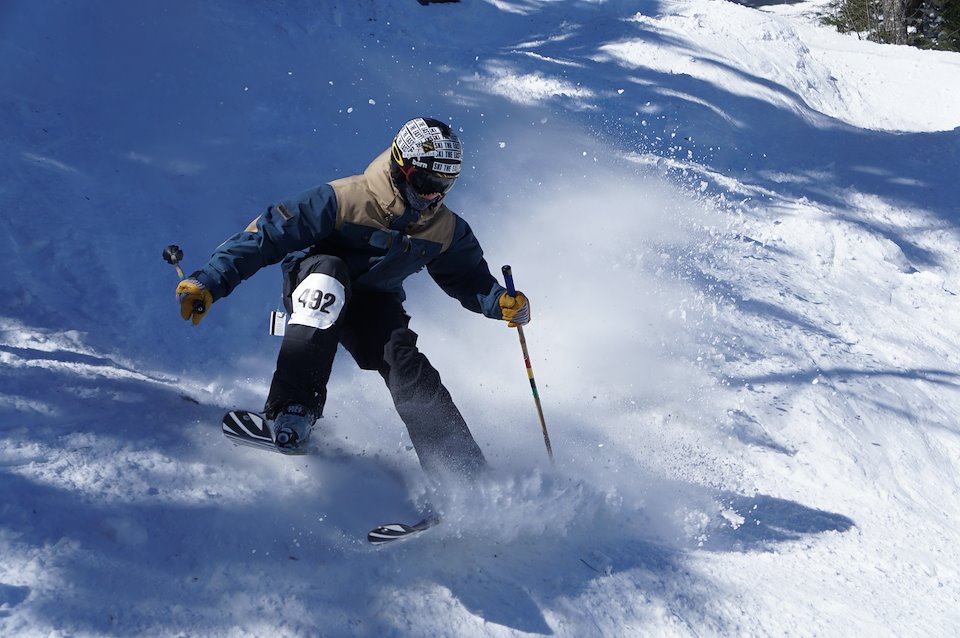 A rider showcasing his flex on the intimidating slopes of the Castlerock Venue at Sugarbush, VT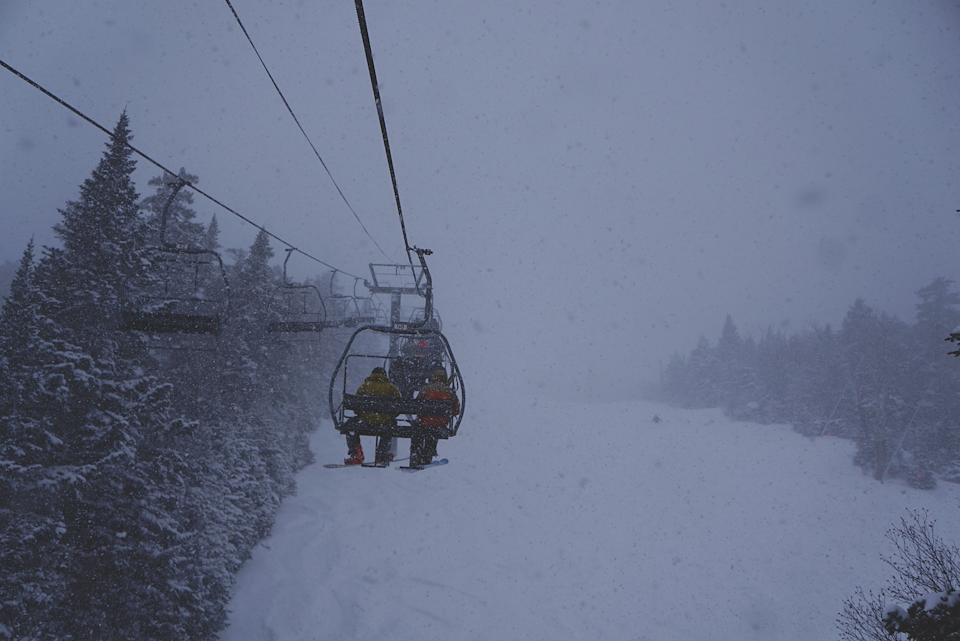 Three Words: Winter Storm Stella — Sugarbush, VT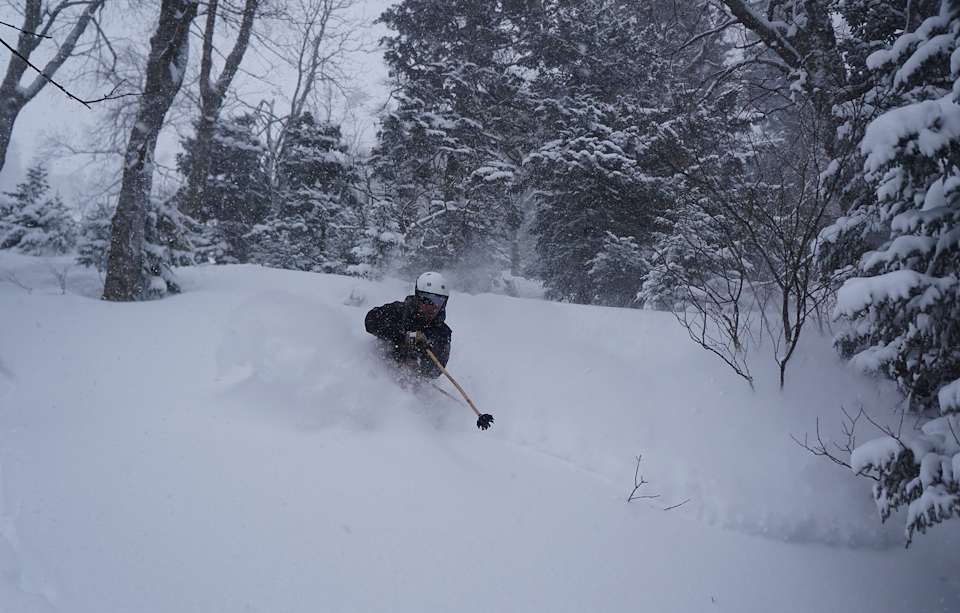 An athlete nails a turn in Vermont's "best storm in 20 years" — Winter Storm Stella at Sugarbush, VT