When relatives ask you to housesit on the island of Maui, Hawai'i for a month, you cancel meetings and immediately book a ticket. I'm always happy to return to Maui, I've lived there on and off for 9 months or so. I relish immersing myself in the slower, warmer pace of island life (especially before the brute force of winter slams into Utah).
Before departing, I connected with a San Francisco based startup, Untrodden. Their newly-launched website permits you to scour remote corners of the globe on the hunt for unique and experiential lodging. Untrodden facilitates unconventional travel and a path to undiscovered places. As Untrodden's first scout on assignment, I used their website to book two nights near the hamlet of Hāna on Maui at the incredible Ocean Palms property. Just steps away from the Waioka Pond, this little bungalow nestled amongst tropical veg was a vacation from my vacation. It was my job to suss out the property and provide feedback for Untrodden team.
The Ocean Palms property is tucked deep into dense tropical foliage just steps from Highway 360 and the Waioka Pond
Three weeks after arriving on Maui, I closed up my aunt and uncle's place upcountry in Kula and kicked off on the long and winding road to Hāna. The Road to Hāna is a sinuous and impossible strip of highway hugging the coast and sea cliffs along Northeastern Maui.
You'll often find tourists clad in ill-fitting t-shirts claiming "I survived the road to Hāna!" Don't be one of those people. Back in the 80's, the road was truly outlandish: one-lane, susceptible to landslides, rarely maintained, and highly dangerous. It has since been paved and though the sense of uncertainty and danger is long gone, it's still a stimulating adventure replete with roadside plunge pools, bamboo forest hikes, fresh fruit stands, famous banana bread, and incredible shave ice.
My ultimate destination was the Untrodden property dubbed Ocean Palms, just a stone's throw from the Waioka Pond.
The Waioka Pond is just steps from the Untrodden Ocean Palms rental property. Also called the Venus Pools, these rugged and dangerous plunge pools are best avoided by casual travelers
After a quick break for a short hike through a bamboo forest (an invasive species here on Maui), I completed the drive to Hāna. I easily found my destination thanks to the thorough instructions provided by the Untrodden host and quickly settled into the tranquil lodgings.
The sounds of trickling water from the backyard pond and the jungle around me wafted into the house from the multiple screened-in porches and I immediately felt comfortable and content at Ocean Palms. After wolfing down one of the gargantuan avocados the host had kindly left me, I departed Ocean Palms to locate the Waioka Pond.
This jewel of the Hāna coastline is as alluring as it is dangerous. The deep blue pool is surrounded by rugged lava cliffs dotted with razor-sharp hala trees. Rough trails leading to the pond are slippery and dangerous and the river is prone to flash flooding. In calm conditions, the cliffs are often used for cliff diving. I watched the sunset and contemplated taking a cliff plunge or two in the morning after coffee.
The Untrodden Ocean Palms property offers ample space and atmosphere for relaxation
At dawn I feasted on a spread of toast with tropical jam and local starfruit. When the sun climbed a little higher in the sky, I made my way down to the Waioka Pond for those cliff jumps I had committed myself to. After sunning myself on the rocks for a spell, I headed to Hāna's Red Sand Beach down an equally treacherous but ruddier cliffside path near town.
My experience with Untrodden helped fuel my desire to spend the remainder of my time on Maui avoiding tourist attractions. To travel the Untrodden way is to seek a connection with a place, to remain open to the outcome of your wandering, and to slow down to let the whims of travel take over. I highly recommend using Untrodden if you yearn for the unknown and aren't afraid to forge a different path when discovering a new place.
A sign along the path to Waioka Pond
Best Ways To Explore The Island of Maui
If you are lucky enough to find yourself on the island of Maui, here are my best recommendations for keeping yourself busy.
· Nosh on Fresh Poke
Head to the South Maui Fish Company food truck for the best poke on the island. Ask the guys about the possibility of hopping on one of their private fishing charters. They squeezed me on a trip at a discount with only 8 hours of notice and we caught 24 huge mahi-mahi more than 30 miles offshore. I brought home 3 huge fillets and made mind-blowing ceviche with limes from the backyard. Legend.
· Snorkel at La Perouse Bay.
This special place is a marine reserve, so pack eco-friendly sunscreen, or better yet, a rash guard to protect yourself from sunburn and only enter the water via the signed posts. This reef is unique on Maui due to the fact that it is still relatively healthy and hasn't succumbed to coral bleaching. Take care never to touch the reef or harass marine life.
· Paddleboard, Snorkel, and Relax at Baby Beach
You'll find this tiny yet tranquil beach north of old Lahaina Town. Take time to walk or swim north to the Mala Ramp and investigate the teeming reef. The old wharf has collapsed into the ocean, providing excellent habitat for fish, corals, and even the occasional shark seeking refuge under the pylons. This alluring underwater world has the feeling of a 3-D submerged cathedral or palace. On a sunny calm day, it shouldn't be skipped.
· Visit a Farmer's Market
I like the selection of fresh produce at the Upcountry Farmer's Market in Pukalani on Saturdays. Though small, the farmer's market in Kula is also worth visiting.
· Book a spearfishing lesson with Maui Spearfishing Academy
If you're an avid snorkler, a spearfishing lesson with Maui Spearfishing Academy is a must do. The friendly staff will show you the ropes, teach you effective breathing techniques, and provide you with all the needed equipment. The coolest part: The academy targets invasive species, so by booking a lesson you're contributing to overall reef health.
· Moonbow Hunting
Head up to the Makawao polo grounds on a full moon night. The cloud bank that often develops in the evening to the northeast is known for producing moonbows if the remainder of the sky is clear. First, grab a delicious coffee at Sip Me.
· Sunset atop Haleakalā Volcano.
Skip the madness of sunrise atop the Haleakalā Volcano, which due to its popularity now requires a reservation made weeks in advance. It's a far more peaceful and enjoyable experience at sunset and the colors are often more dramatic anyway. Arrive around noon to provide ample time for a hike down into an entirely alien universe in the crater below. Hiking down into the crater is not to be missed as it's an ecosystem unlike any other.
· Hamoa Bay and the Waioka Pool in Hāna
Do yourself a favor and stay a day or two to enjoy a leisurely pace on the journey to Hanā and properly explore the surrounding area. The huli-huli chicken from the plate lunch shack at Koki Beach Park blew my mind. Don't skip the Red Sand Beach if you are experienced with walking and aren't afraid of heights and exposure.
· Chutes & Ladders Tide Pool
If you're still not afraid of heights after visiting the Red Sand Beach, and crave further exposure or adventure, the Chutes & Ladders tide pool is a sporting endeavor. Consider yourself WARNED! This adventure involves actual climbing, navigating along and down cliffs, dangerous surf, and rugged coastline. People have died visiting this area. If you are not comfortable with rock climbing or rugged, off-trail hiking this adventure is not for you.
· Mokuleia Bay & Honolua Bays
Mokuleia Bay is one of the better snorkling coves on Maui (when the winter north swell isn't pumping). If you want solitude in the water, beat the crowds and snorkle boats by arriving early. Parking here can also be challenging on weekends. Depending on current conditions, Honolua may be rocky, so Mokuleia Bay (also called Slaughterhouse Beach) is a better bet for sunbathing. Both offer excellent snorkling.
MAUI PHOTO GALLERY
Offshore trolling for mahi-mahi. DELICIOUS!
Fresh ceviche anyone?
Flower and fruit stands dot the sinuous Hāna Highway. Don't make the mistake of driving by without stopping!
A short, warm rain shower drenches one of my favorite places in Hāna, Hamoa Beach
The Huli Huli Chicken near Koki Beach Park is well worth your time and attention
Idyllic scenes like this unfold beneath you as you travel the infamous Hāna Highway
The beguiling sight of this luminous tide pool may be enough to motivate you to conquer the treacherous Chutes & Ladders
Tidal mysteries abound if you're willing to bushwack and do't mind a little aerial exposure
Hiking down into the depths of the Haleakalā crater is well worth the time and effort
After hiking in the Haleakalā Crater, retrace your steps to catch sunset at 10,000 feet
Don't forget to greet the neighbors — even the invasive ones.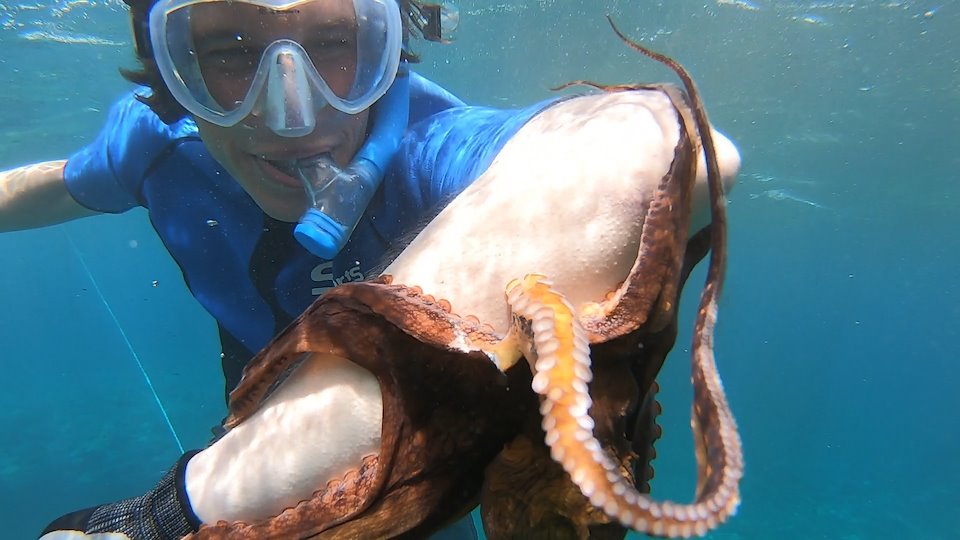 For a killer time, I HIGHLY recommend booking a lesson with
Maui Spearfishing Academy — an added bonus, the academy targets invasive species so you're actually contributing to reef health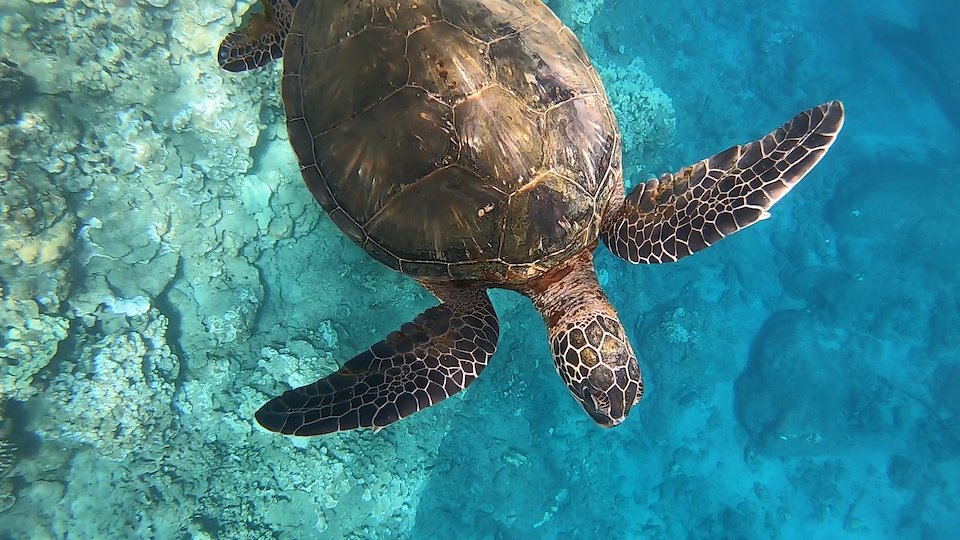 A marine reserve, Honolua Bay, is a fantastic place to spy turtles. Arrive early to take advantage of calmer waters and beat the crowds and snorkle boats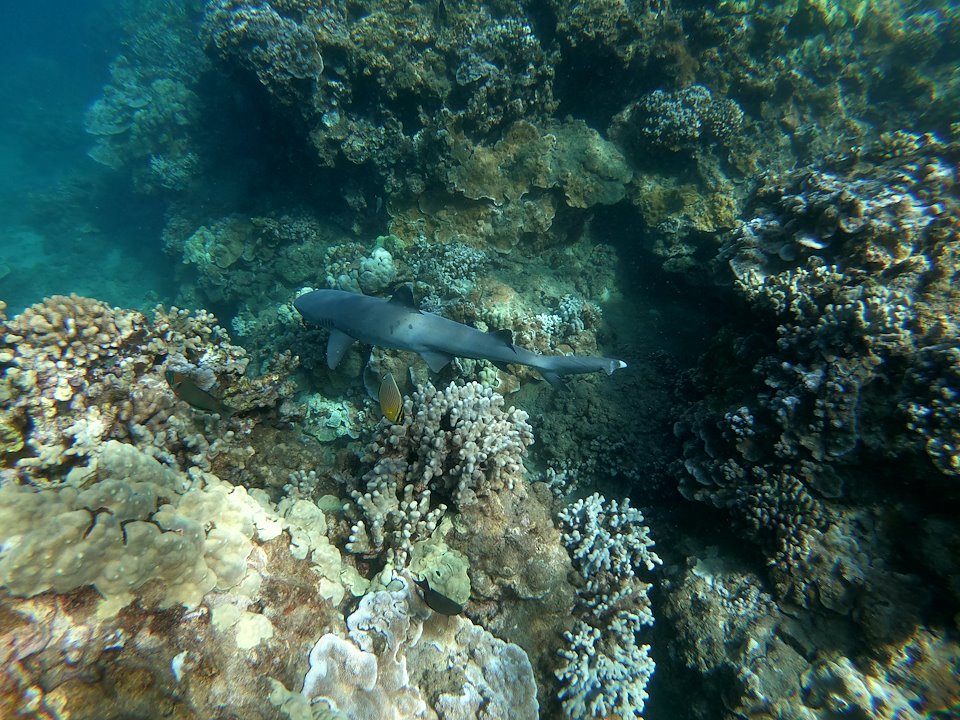 Another denizen of Honolua Bay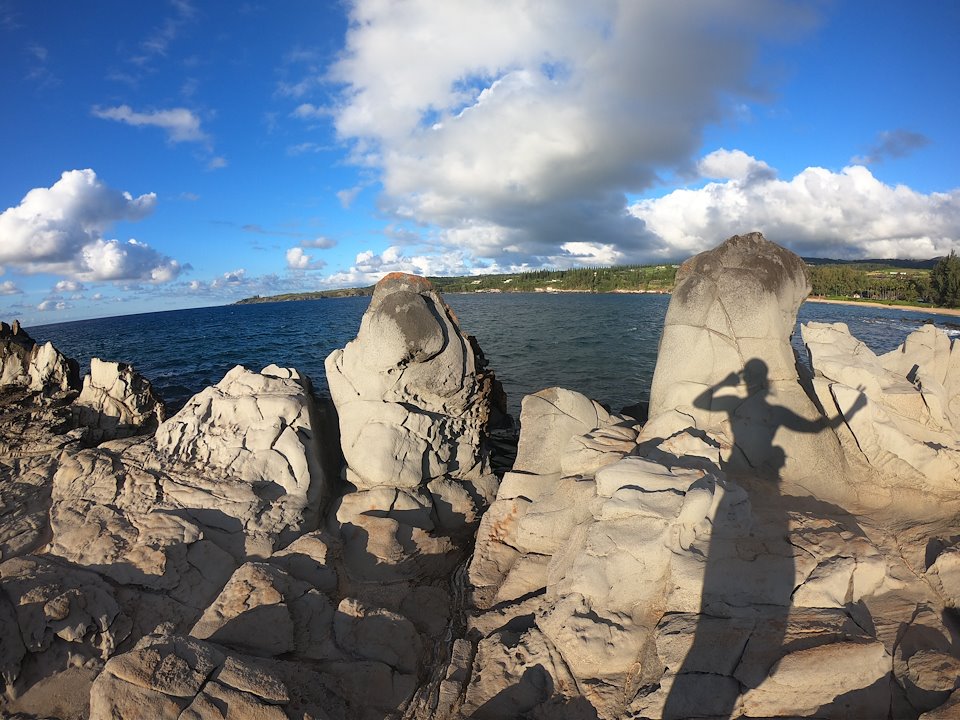 Dragon's Teeth is a geologic wonder along the Kapalua Coast
Leave No Trace – Hawaiian Style